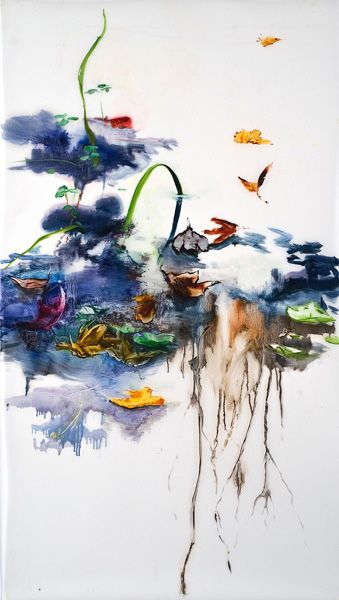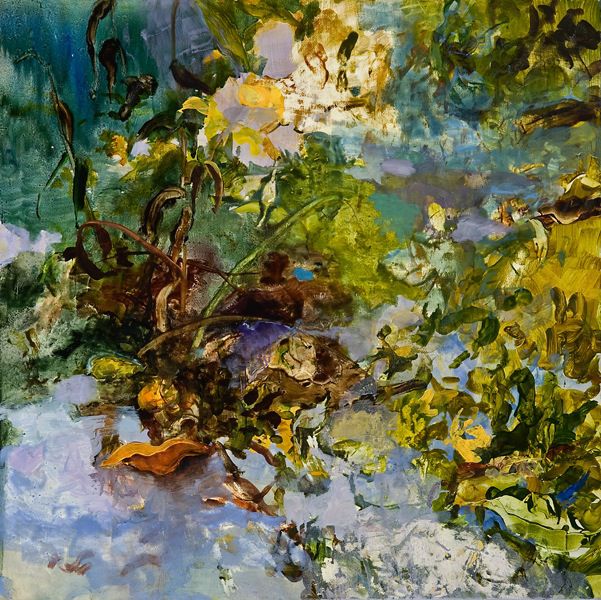 Stasis/Flux
Ilana Manolson's large-scale oil paintings celebrate the interplay of stability and change at the overlooked edges of the natural world.
Her process, built on patient close observation developed as a naturalist, involves elements of both painting and printmaking. She selectively scratches and sands the painted surface, uncovering the essence and spirit of place beneath the merely visual.
Her work starts with a single moment in the hidden wildness of the landscape but hints remain of what has come before and through the layers, we are also invited to glimpse what is yet to come.
Manolson's paintings are an expression not simply of her subject but also, intimately, of the process of painting with deep attention to stillness and motion. The painting is allowed, both as object and as image, to become a metaphor for transience and change.